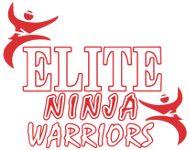 COVID-19-LTR-UPDATE-8/13/20
UPDATE 8/13/20
PLEASE READ THIS IN ITS ENTIRETY
Hi Everyone,
First and foremost, we hope that you and your loved ones are safe and healthy. We thank you all for your patience while we navigate these unchartered waters together. We know this outbreak has been stressful to many and recognize that exercising and participating in sports can be a healthy way to cope with stress. Our Summer Session was a huge success and we are so grateful to those that attended and we are looking forward to starting our regular classes in September.
Our students and employees are our top priority and their safety and health during our reopening is of the utmost importance. Please understand that these plans and guidelines will be revised as we receive more information from the CDC and local authorities. Below please find our plans:
We have intensified cleaning, disinfection, and ventilation within our facility.  Scheduling will allow for thorough cleaning between groups.

Students & Adults must wear masks when entering and their temperature will be checked.  Students can remove mask while doing gym activities, parents must keep them on if in waiting area.

Elite has been separated into seven inside sections.
No more than 6 kids in a class

Every student must have a bag with them.  Cubbies will be used and sanitized regularly.   Teams will bring their belongings with them. Each section has 6 hooks placed 6 feet apart for bags. One bag per hook.

No more than 1 person in the bathroom at a time.  Children will use the bathroom previously designated for girls and staff will use the boys.  The bathroom will be monitored to assure proper social distancing and hand washing.

There are several designated cleaning stations throughout the gym.  Containing no touch hand sanitizer and surface cleaning supplies.  Areas will be cleaned between groups.

As of Fall 2020 - Only ONE Parent/Guardian will be allowed in the Gym to watch. We ask parents of older children to drop-off or wait in car if possible so parents of younger children will remain. Masks must be worn at all times.
Anyone who is sick or has been in contact with someone who has COVID-19 should not attend.  Be on the lookout for symptoms of COVID-19, which include fever, cough, or shortness of breath. Call your doctor if you think you or a family member is sick.
If you are not comfortable returning yet and have a credit, please be assured that the credits from the Spring session will not expire and can be used towards merchandise, privates and classes. Credits are non refundable.
We look forward to seeing you all soon !
Christine Bell-Winston
Owner/Director
Elite Gymnastics
Ryan Bell
Director
Elite Ninja Warrior
CORONA UPDATE 4/24/20
PLEASE READ THIS IN ITS ENTIRETY
We hope this email is finding your families well.  We thank you for your understanding and patience while we come up with a re-opening plan.  We don't know when we will be able to re-open as of yet, but we want to be prepared when we do.   Our hope is that you will remain loyal to us and continue to be our students whenever you decide to return.  As you know, small businesses (including ELITE) will have to fight hard to come back from a closure like this. With your continued support, we know we can.  The goal is for the children to enjoy extra-curricular activities again and have normalcy in their lives. We understand financially this will be a tough time for all of us.
Our plan is to close out the Spring 2020 session in our computer system (the session that began Jan 27

th

).  The session had 5 or 6 classes before we closed, depending on the day of the week you attended.  Your accounts for the session will be adjusted for the 11 or 12 classes that were remaining in the Spring Session. Your accounts will then reflect if money is owed or if a credit is due to you. 
This credit can be used for any classes or camps whenever your family chooses to return to Elite.  During this unprecedented time we will only be able to give account credits.  This process is going to take time to update everyone's accounts, so please be patient as you may not see the credit to your account if you log in to our parent portal. 
We don't  know when we will have a definitive reopen date.  When we do we will follow whatever rules that are in place for our gym facility to ensure the safety of our staff and students.  This may include masks, gloves, socks, less people in the building etc.  Several key staff members are prepared to return to work on a staggered and/or remote schedule to get the gym ready for your arrival.  
When the next session is determined, you will receive an email with details with the option to attend. 
All class auto payments have been stopped.  
Sadly, our Mini-Olympics and Ninja Warrior Challenge will be cancelled this June.  When we are able to hold events, we will revisit.  If you registered and paid for these events, your account will be credited.
All Birthday Parties are cancelled or postponed. Parties may not be able to start up right away until we know more information. 
Please look for future emails with updates and policy changes. Again, thank you for your understanding, patience and continued support. 
Miss you All,
Christine Bell-Winston
Owner/Director
Elite Gymnastics
Ryan Bell
Director
Elite Ninja Warrior
CORONA UPDATE 3/21/20
PLEASE READ THIS IN ITS ENTIRETY
I hope you and your family are healthy and are doing well.  I'm sure it is no surprise that Elite is continuing to pause all classes, team, parties and privates.  
As a company, we have always been reasonable and we thank you for your patience as together we try to navigate the ever changing situation. As the time passes we will continue to consider extending the season and /or providing make ups.
Please know that all accounts are frozen until we reopen.  Meaning, there are no payments due and all auto-pay agreements are on hold. *If you want your April autopay to process, please respond to this email.  
We are in this together.    
In the meantime...
It is very easy at a time like this to lean heavily on technology.  Let's all remember to take this time to occasionally unplug and have family time. Enjoy the upcoming Spring weather. Take on a family project together! 
We will continue to think of ways to help you stay active. Keep an eye out for links to free virtual classes, challenges and more.  Attached is a message from our coaches with some exercises.  We encourage everyone to keep up with warm ups, strength, flexibility etc.  Together we will all return stronger.
We've heard great things about the free virtual live classes we shared via Facebook.   If you haven't checked them out - we highly recommend it!
To make it easier, we added a new page on our website dedicated to activities, challenges and links.  If you have come across a great activity let us know! 
Elite Home Ninja Challenge!  Elite Ninja has challenged Ninja's to create their own obstacle course and will be providing prizes when we return for most creative, fun etc.  Elite Gymnastics welcomes gymnasts to join in the fun and will also be offering prizes.
We can't wait to hang all the coloring pages at the gym!  If you haven't seen them they are posted on our website.  Print, color and bring it in when we open. If you take a photo and send it to us via email or post it in social media we have created a Facebook album dedicated to the coloring pages!
For many of us last week feels like the longest week ever.  Try to look for the positive and make the most of the time. Remember the kids are watching and how we as adults handle the stress, uncertainty and disappointments will have a huge impact on them.
In closing we want to give a huge shout out and THANK YOU to all the parents that are essential workers.  While many of us have an abundance of time on our hands others are taking on longer, harder days. Those in the medical field, supermarkets, delivery, food service, etc.  When you come across them, please take a moment to remember they are out working harder than ever. Be kind and patient.
Together we can flatten the curve.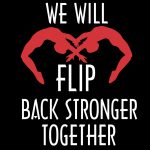 Stay well, 
Christine Bell-Winston 
Owner/Director Elite Gymnastics 
Ryan Bell 
Director Elite Ninja Warrior
Dear Elite Families – PLEASE READ IN ITS ENTIRETY
We want to ensure you that we are closely monitoring the COVID-19 situation and taking steps to minimize the spread of viruses and a variety of other illnesses in our facility.
As you all know we had a scheduled mid-session recess Wednesday March 11th -Tuesday, March 17th.  During that time we prepared for our FLIP FOR A CURE Fundraising Gymnastics Meet.  On Wednesday, March 11th and Thursday, March 12th we broke down our gym to rearrange for the meet, cleaned and disinfected as always.  Then on Thursday evening the decision was made to postpone our meet as a precaution for the health and safety of our staff & participants.  On Friday and Saturday, March 13th and 14th we came back in the gym to put back all the equipment and took that opportunity to clean and sanitize all mats, pits, inflatables and equipment thoroughly as well as all bathrooms, surfaces etc. We were prepared to re-open Wednesday, March 18th but after the growing number of cases in New York State, we have made the decision to pause operations at our facility.  We will continue to monitor the situation and provide an update prior to March 23rd.  This pause is for all Gymnastics & Ninja Warrior Classes, Team Practices, Private Lessons and Birthday Parties. We will contact you to reschedule or cancel parties.  When we reopen we will notify you if we will extend our session or when makeups will be available.
During this time, we will continue to clean our facility daily.  Please know that, as always, the health and safety of our students, parents and staff is our highest priority, and we will remain vigilant in our efforts to help prevent the spread of this illness.
Thank you so much for being a part of our Elite Family, we hope that you trust that the health and well-being of all of you is our top priority and we look forward to seeing you in Gymnastics & Ninja Warrior Classes when we return.
Gymnasts & Ninjas - Remember make time during the day to continue strength exercises and stretch to be prepared for your return to the gym! Keep an eye out for fun virtual physical activities, challenges & contests from Elite to do at home. We will post on Instagram, facebook, our website and we will notify you by email when available.
Sincerely,
Christine Bell-Winston
Owner/Director
Elite Gymnastics
Ryan Bell
Director
Elite Ninja Warrior