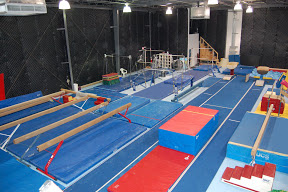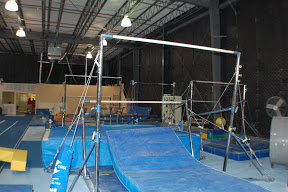 Elite Gymnastics provides a safe environment to learn, build confidence, improve skills and have fun all at the same time.
Our facility is 15,000 square feet equipped with TWO 40 x 40 spring floors, 3 sets of uneven parallel bars, 12 regulation balance beams, 2 vaulting horses, in-ground trampoline, 30 ft. tumble track, foam pits, cargo net and various training apparatus.  Preschool area equipped with age appropriate equipment.  Regulation men's gymnastics equipment; Pommel horse, high bar, parallel bars, mushrooms, and rings.  New updated equipment and training apparatus constantly being added.
Our instructors are USAG Safety and First Aide Trained with 100% background checks. 
NEW?
We offer what we call "no obligation" trials.  Unlike most places we are reasonable.
Register for the class you want.  If for any reason you don't like it after the first class you let the front desk know and we remove you from the system – there is no charge.  But wait!  Did you pay something already?  No problem.  We will refund anything you already paid.
TINY TOTS PROGRAM
.
Someone Special & Me (18 to 36 Months)  50 Minute Class
Activities including music, gross motor, and sensory exploration. The use of a variety of small pre-school gymnastics and vestibular equipment (trampolines, pits, swings, barrels, etc...) will ensure a fun time. Classes follow an obstacle course format with special pre-school equipment allowing toddlers to increase their strength, flexibility, balance, body awareness and listening skills.
Mini Hoppers (3-4 years) Little Flippers (4-5 years)  1 hr class
Our Mini Hoppers and Little Flippers continue to develop their listening skills and learn to stay with the group and take turns.   Children will learn basic gymnastics terminology and enhance their physical ability and confidence so they can follow directions independently.
NEW PRESCHOOL AREA!
 TUMBLING CLASSES
1 Hour Class or 1.5 Hour Class
Perfect class for cheerleaders and dancers looking to improve their skills.  Tumbling classes are based on a progression learning system, emphasizing safety and success while having fun. Boys and girls will be guided through step by step skill progressions and specific drills/exercises, providing the opportunity to effectively achieve and refine gymnastics tumbling skills.
At the same time, they will increase strength, flexibility, and stamina, which are a necessity for stunting and to improve tumbling skills from beginner to advanced levels. Students will be working on Spring Floors, Trampolines, Tumble Track, In-ground Foam Pits, Spotting Belts and a variety of specialized equipment.  Tumbling classes do not go on the balance beams, bars or vault.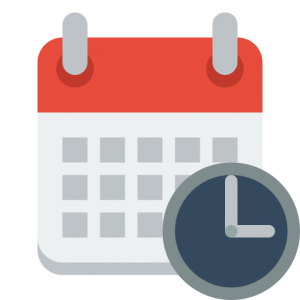 GYMNASTICS PROGRAMS
RECREATIONAL GYMNASTICS CLASS DESCRIPTIONS
1.5 hour classes (Beginners & Intermediate Gymnasts 5 yrs and over)
2 hour classes (Intermediate & Advanced Gymnasts 7 yrs and over)
Intermediate and Advanced classes are reserved for girls with previous recreational gymnastics experience.  A Beginner class is typically recommended for all registrants.  Evaluations will be done on a case by case basis throughout the session.   Every athlete progresses at different rates; for that very reason, there is never any pressure to attain certain skills, advance to another level or try and keep pace with any other participants in their class.  We embrace individuality and celebrate success at all levels!  We are always watching to try to keep gymnasts excited and challenged, but not overwhelmed and discouraged.
Beginners: A safe and fun introduction to rolling, bouncing, twisting and all around movement awaits every child that enters our gym!  From warming up their muscles to going upside down around the uneven bars, they will experience it all!  We focus first on knowledge of the equipment and their comfort level with each event they visit. After introduction to vault, uneven parallel bars, balance beam, floor exercise and trampoline, they will begin developing body awareness along with fundamental and foundational skills that apply not only to gymnastics, but all athletics!  You're never too old!  We welcome beginners of all ages.
Intermediate: An intermediate gymnast should be able to do a handstand, cartwheel, round-off, and kick-overs.  This class is designed to continue to build on the foundation that was laid during Beginner Gymnastics.  While the basics are always reviewed and applied, it is now time to challenge what they've learned, refine their skills and develop more advanced techniques of execution!  We will focus some more attention on how well the skills are executed and celebrate the improved form and consistency in skill growth.  Their understanding of terminology, body shaping and conditioning will increase as they face new drills for skill maturity.  In an ever evolving sport, they will be exposed to new stretches, skills and coaching styles.
Advanced: An advanced gymnast should have a back handspring.  As their skills have developed, strength has increased, focus has lengthened and awareness has peaked, they approach some of the most complex and intricate skills in recreational gymnastics!  It's not just about skills, however… conditioning and flexibility play a huge role as the difficulty level has been amplified exponentially!  The fun is now found in the weekly challenges and the thirst to finally land that flip, do that tumbling pass without being spotted or do a full 180° split!  This class offers strength, intensified skill development and perfection, more gym time and more equipment exposure all adding up to an ideal class for a girl wanting to be known as a gymnast.
2 hr Varsity / High School classes (Intermediate & Advanced 13yrs and over)
Our 2 hour High School class is designed for the intermediate / advanced gymnast that is or wants to compete for their high school varsity team.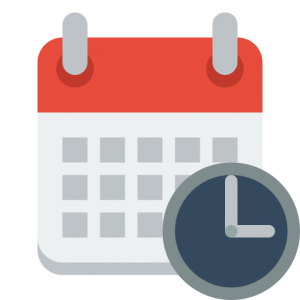 BOYS ONLY PROGRAM
1 Hour or 1.5 Hour Classes (5 yrs. & up)
Our boys program is based on ability. This program is designed to teach more advanced skills and introduce strength and boys equipment.
ASK ABOUT OUR ADVANCED BOYS CLASSES!
PRIVATE LESSONS
PRIVATE LESSONS WITH OUR PROFESSIONAL COACHES AVAILABLE
Perfect for anyone one looking to advance their tumbling or gymnastics
for gymnastics, cheer, twirling, martial arts, diving or dance
CALL FOR APPOINTMENT 
631 841 2190