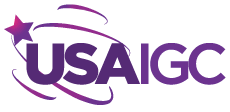 Location of Meet: LI Sports Dome & The Players FUTSAL Academy: 5600 Old Sunrise Hwy., Massapequa, NY 11758
Parking: There is parking along the street in front of, and side of facility as well as in a nearby park and train station. Please note that the small parking lot in front of the building will be reserved for Judges and facility staff only. Coaches, Athletes, Spectators and "drop-offs" will not be permitted in this lot.
Train Station:The closest train station is the Amityville Train Station.
There are 2 competitive gyms, RED GYM and GREEN GYM. Awards may be given in a separate area for certain sessions. Awards will be separate for each gym even if the same competitive level is competing in each gym.
Athletes who are not competing must remain in the stands to cheer for their team. They will not be allowed on the competition floor.
There will be a $20.00/day admission fee for spectators to enter the meet. ($15 Children 3+) CASH ONLY. NO STROLLERS PERMITTED(If they insist, they must pay $15 for the child in stroller). Infant carriers will be allowed.
SCHEDULES ARE SUBJECT TO CHANGE - PLEASE CHECK BACK
There are no refunds for weather related cancellations, changes or scheduling.
THE PARENT'S GUIDE TO COMPETITIVE GYMNASTICS, SCOREBOOKS &; JOURNALS AVAILABLE AT THE MEET!
ALSO AVAILABLE ON AMAZON.COM
Meet Shirts and Custom Merchandise available by concession.